My mini collection Pink Autumn is highly inspired by the warm fall hues of the season. I'm just loving Maroon, pink and grey right now. I'd always wanted to try a more muted palette but I hadn't really ever tried!  
 I returned from the workshop at Donna Downey Studios taught by Amira Rahim and my mind was racing with ideas and newfound knowledge shared from both artists. Oh- and tons of inspiration, of course!   
When I returned to Michigan I wanted to take a step back from my normal color palette and try something more difficult. For me, that's what painting is all about. Painting is my daily puzzle that keeps my mind busy. Painting abstract art is my answer to continuing my education beyond graduate school.   
 I did a few paintings in my normal shades with teal and magenta, navy, gold and pink, etc, and then I started turning to more muted shades, because they were calling out to me.   It felt like my heart was in sync with the season! This is the first time this has ever happened, and I imagine it will continue to keep happening as the seasons and life's ups and downs proceed.   
What I love about this collection is that it flowed out of my so naturally. I love each and every one of the paintings, and can't wait to see how much their new collectors will too!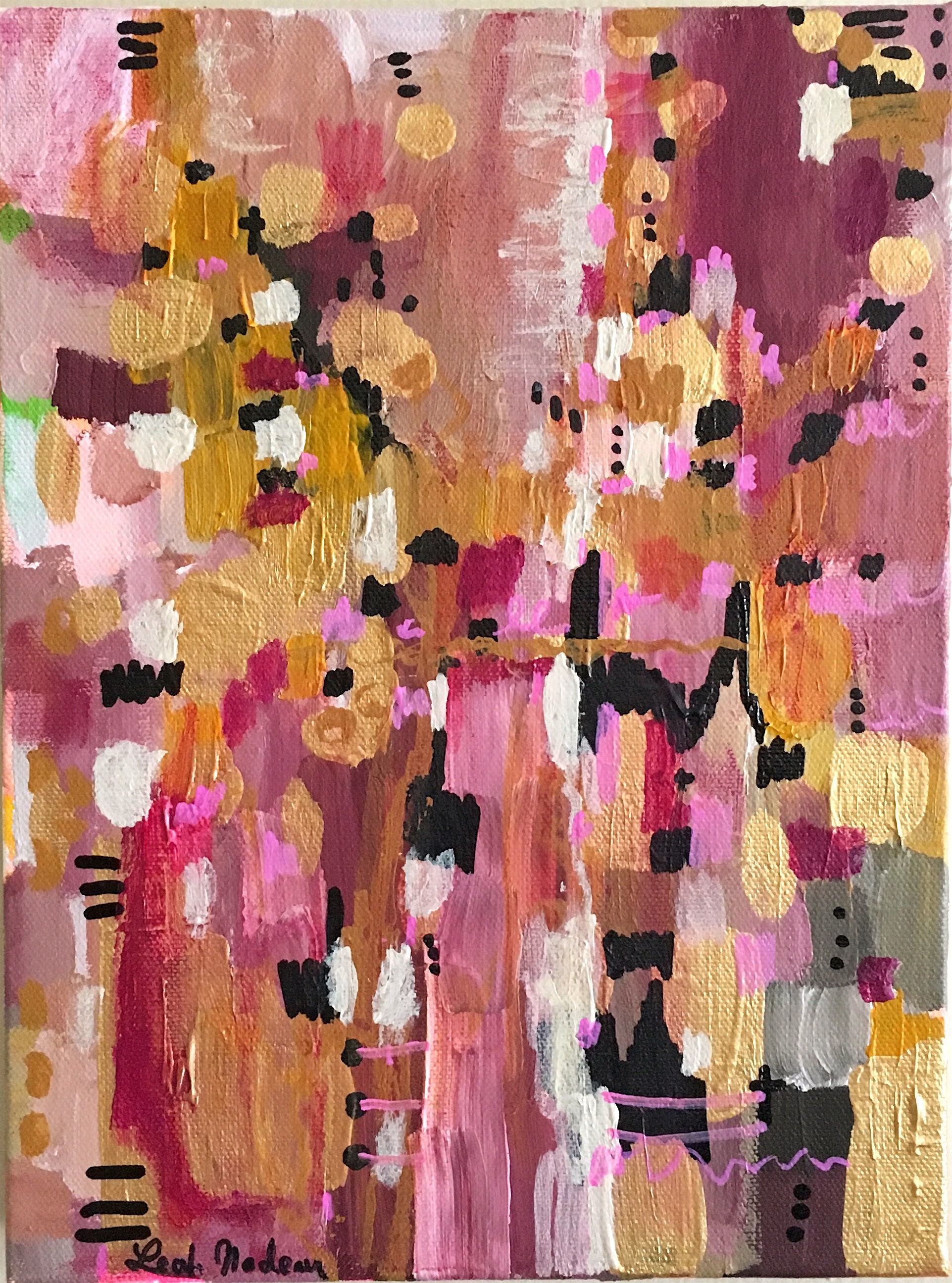 For once I feel like I'm doing what I'm supposed to be doing on this earth- and I'm going to ride this feeling out until the end!    
Smiling because it's worth it,   
Leah   
PS-       
Make sure you're following me on instagram, I entertain you with stories and beautiful, dreamy colors all day long!   www.instagram.com/leahnadeaustudio