"Artist" was not always a term I used to identify with. I've always felt like I was a creative person, but I couldn't quite figure out what kind of creative until just recently. 
In previous years,  I never took art seriously because I thought that it took extreme talent and skill - a true gift - and didn't think it was for me.  In college I took many art history courses because honestly I figured the would be . My favorite course was Contemporary Art History, where abstract art puzzled and amazed me, challenging me, inspiring me. Any artwork that made me really think had my heart instantly.    
I did my master's degree in Wales and met some fantastic people. I got to travel all around the UK for a year and a half with some amazing new friends in a beautiful, inspiring place- this is where I discovered that I had the capacity to make art and began to believe in myself as an artist. This is my favorite spot in Aberystwyth, Wales: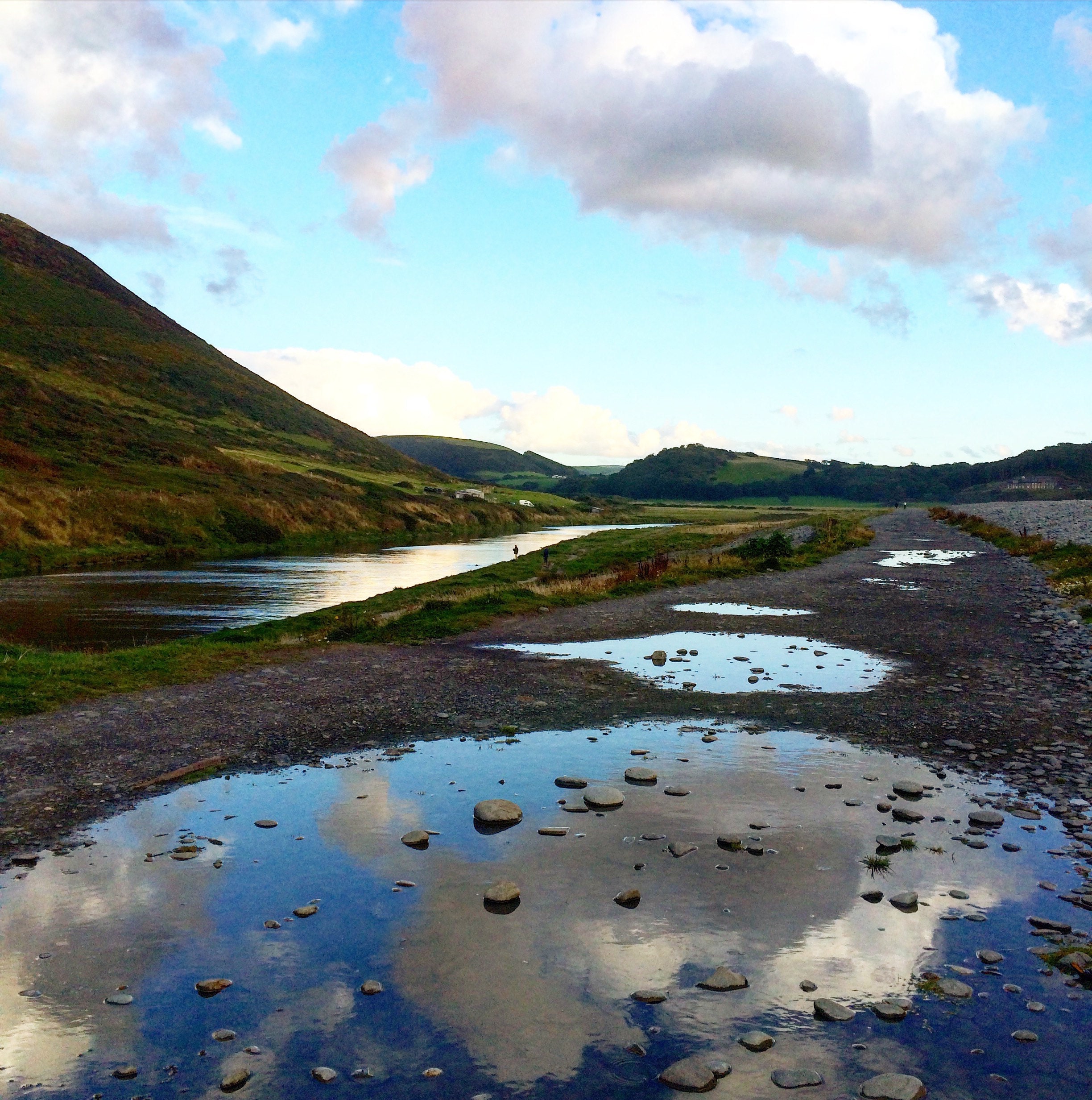 I couldn't work while living in Wales, so I started blogging. First I made Tea Reviews by Leah, where I blogged about teas and reviewing them- I even interviewed an artist for my blog that did all of his paintings in tea and coffee! (See blog post here) 
To get back on topic, before I lived in Wales I didn't start painting on a regular basis. The daily inspiration from nature was a big impact that drove me to satiate my need for creativity. It was in a moment of stress I reached for a watercolor paint set and to this day have yet to put my paintbrush down. Metaphorically speaking of course!
Since college  I have nannied, worked at a horse stable,  walked dogs, tutored children, managed a company's social media and finally today I work part time in customer service while painting my heart out full time. 
 I've worn many hats in my life, but nothing felt quite right until recently.  Now I like the hat I'm wearing. Everytime someone purchases a painting, or pays me a compliment about my artwork I am doing a literal happy dance here in Michigan. Everything I do is for my dream of running a sustainable art studio for the rest of my life and living off of my passion of creating.    Hopefully soon I can work full time as an artist only and quit my day job! 
My next blog post will be about how becoming an artist lead me down a healthier lifestyle and in return has allowed me to lose 45 lbs and counting.   :) Thank you so much for reading, I hope you feel like you know me better!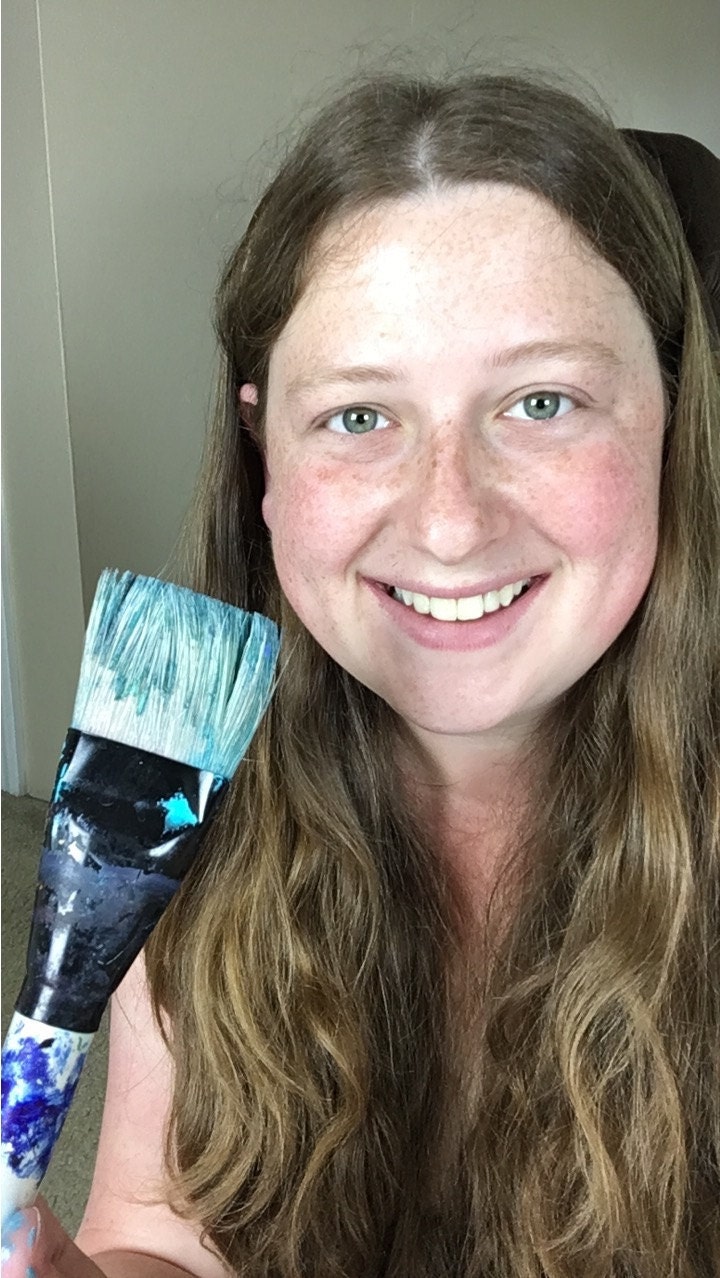 Leah
Leah (at ) artbyleahnadeau.com